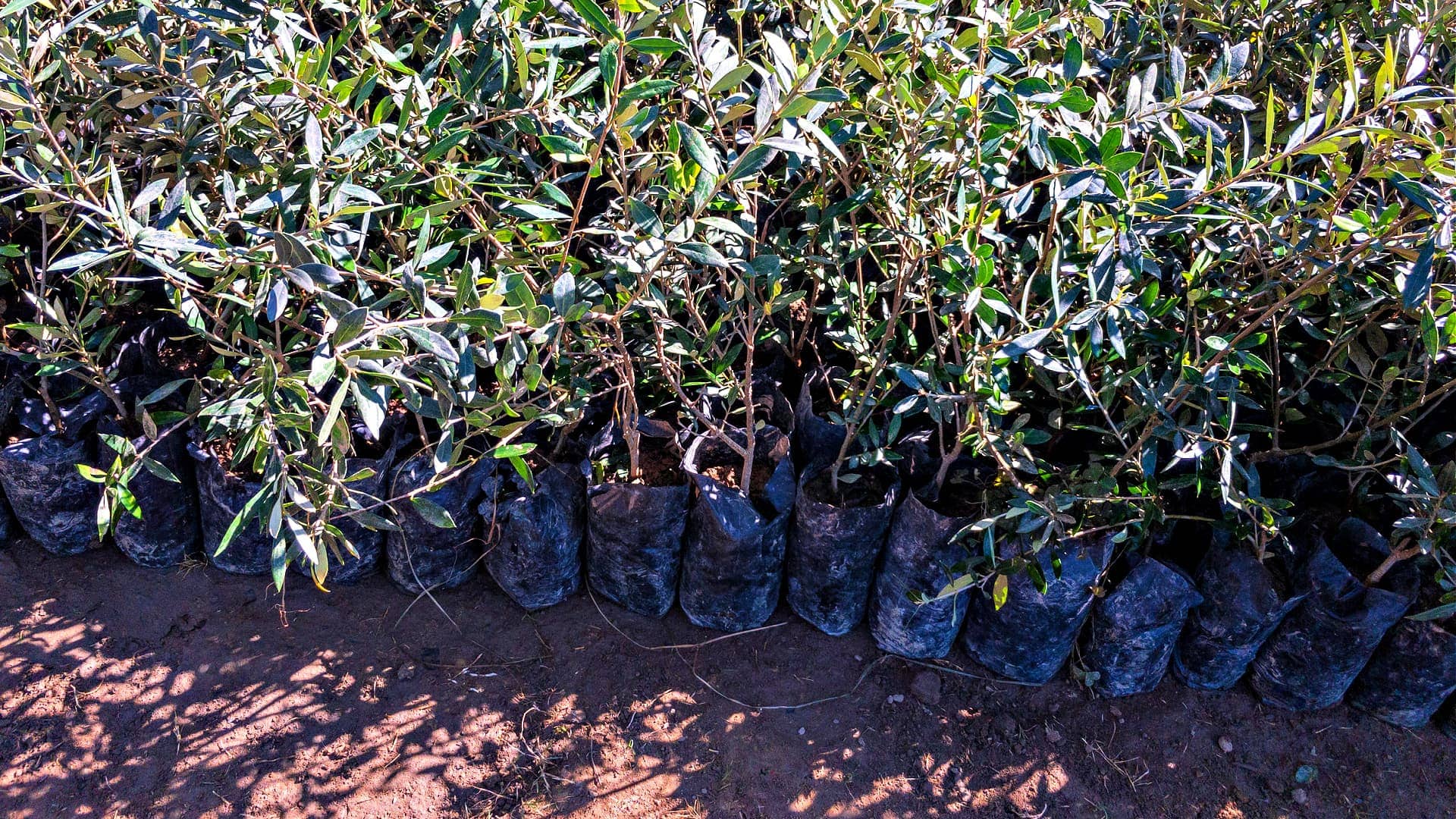 Pakistan's olive growers seek government help to expand production
Pakistan's olive growers regard their fruit as a ​"cash crop," but expect more government support to help them scale up their olive oil production on a commercial scale.
As part of its olive cultivation initiative, Pakistan plans to plant 10 million olive trees across the country to become self-sufficient in olive oil production.
Hopefully in two to three years, Pakistan will replace its import of olive oil with its local production with this massive olive cultivation and oil production in the country.
Basit Shakeel Hashmi, a pioneering olive grower from the country's largest agricultural province, Punjab, is optimistic about the future of olives in the South Asian country.
Six years ago, he switched from growing wheat and corn, traditional crops in the region, to planting olive trees.
See also:Pakistan Set to Join Olive Council
He told Olive Oil Times that he decided to grow olives because he was earning less from traditional crops due to the rugged terrain. He started farming olives when the provincial government of Punjab started its olive farming scheme.
In his home district of Chakwal, Hashmi has planted 18,000 olive trees on 100 hectares of land, including barren and uneven stretches. Today, 90% of his trees bear fruit and Hashmi sells his extra virgin olive oil for €18 per liter on the local market.
"My land has become gold since I turned it into olive groves," he said. ​"Just 5,000 olive trees lead to enough oil production to help a farmer earn over €18,000 per year, which is a handsome sum for a farmer.
Hashmi added that it was not an easy task for him due to the uneven stretches of land where he had to install a drip irrigation system following the advice of government experts in olive cultivation. .
Later he decided to try something a little different and excavated the area to flatten the land and plant more olive trees.
Hashmi had grown the olive trees imported from Spain and bought them with the help of government grants. Now he grows six varieties, including Arbequina and Koroneiki.
Dozens of other farmers in the region are also following in his footsteps and planting olives.
Officials of the national olive promotion program and farmers are confident that promoting large-scale olive cultivation in arid lands will end the country's dependence on olive oil imported.
Figures from TrendEconomy, a trade database, show that Pakistan imported more than €10 million worth of olive oil in 2020, the latest year for which data is available.
According to Juan Vilar Strategic Consultants, Pakistan produces around 1,500 tons of olive oil per year, all for domestic consumption.
Muhammad Ramzan Ansar, an agronomist at the Barani Agriculture Research Institute (BARI), told Olive Oil Times that the institute helped farmers plant 1.3 million trees from 2016 to 2021.
He said the first olive research and training center is being established in BARI Chakwal to advise olive growers and oil producers.
Ramzan added that the quality of olive oil produced in the region is improving and attracting customers.
However, Hashmi warned that caring for the trees for the first two years, before they come into productivity, is very expensive for farmers and therefore difficult to maintain.
Although the government is encouraging olive growing in the country, many still need more support to install drip irrigation systems and other infrastructure to grow olives profitably.
After Hashmi harvests his olives, he takes them to a government-run mill in BARI. He said most farmers depend on government mills to produce their olive oil.
Few farmers have the capital or knowledge to build their own mills, which growers around the world have attributed to higher quality production.
However, Hashmi believes that Pakistan will soon be able to meet its consumption needs without relying on imports if current policies continue.
Muhammad Tariq, national project manager at the Ministry of National Food Security and Research, said there were 26 mills in the country. They can produce an average of 600 kilograms of olive oil per hour.
He added that the government covers 67% of the cost of purchasing new olive trees and helps farmers install drip irrigation systems.
"Hopefully in two to three years, Pakistan will replace its import of olive oil with its local production with this massive olive cultivation and oil production in the country," he concluded.
---