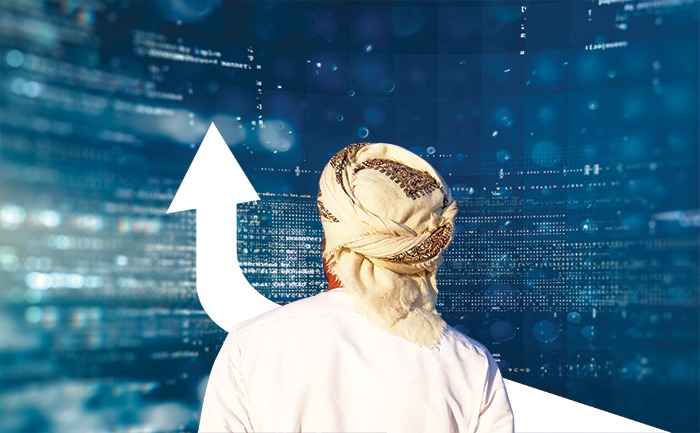 Employee productivity will increase in Oman's public sector
The Labor Department's decision is also expected to improve the quality of government services.
Muscat: Public sector employees in Oman will become more competitive, improve their abilities and be encouraged to develop skills to do their jobs better, Omanis say, following the Labor Ministry's decision to introduce fixed-term contracts for officials.
The decision to replace permanent open-ended job offers with fixed-term contracts is in line with Royal Decree No. 89/2020, which created the Ministry of Labor and determined its areas of competence.
Additionally, employees can be terminated after being given sufficient notice and can also be denied their annual bonuses if they are found to be underperforming on the job.
Article 1 of the decision stated: "Omanis shall hold permanent positions in the units of the State administrative apparatus and other public legal offices through contracts, in accordance with the attached contract form. "
In this context, Ahmed bin Said bin Abdullah Al Sharqi, head of the economic and financial committee of the Majlis Al Shura and representative of Wilayat Liwa, added that it will also improve the quality of service provided to customers who deal with government offices. .
"Among the positive aspects, it will institute competition among employees of government agencies and also increase the spirit of competitiveness among them," he said. "Whether this happens in a single department or in a government entity as a whole, it will also have a positive impact on the level of services in Oman's vital sectors.
"This in turn will have a positive impact on the economy, accelerate development and improve government revenue," he added. "In addition, employees will be encouraged to develop their skills and abilities, so that they can offer the best to their customers."
Article 4 of the ministerial decree stipulates that the employer or the employee may terminate their employment contract, subject to three months' notice. Premiums will be withheld for workers whose job evaluations have been flagged as "poor".
In this context, Al Sharqi said, "Employees, however, may not be able to meet their personal and financial obligations if their contracts are terminated unexpectedly. It is essential that there is a provision allowing an employee to submit their grievances regarding the dismissal. If he doesn't know why he was fired, he could face many challenges.
Moreover, Naif Al Sinani, a teacher at a school in northern Al Batinah, said the decision to introduce fixed-term contracts is in the best interest of the country.
"We need this measure to improve and develop the quality of service provided by government institutions," he said. "This will help add discipline, commitment and focus among employees. The competition generated between them will result in a desire to prove their worth, improve their job performance and increase their productivity.
"This decision is the right one for the nation as it will increase efficiency, increase production and help the development of all necessary sectors," Al Sinani added. "This will in turn have a positive effect on GDP and the national economy."
Students across the country who will one day hold positions in the country's public and private sectors also welcomed the new decision. Among them was Moath Al Saeedi, a student at Sultan Qaboos University's College of Law and Political Science.
"This decision has many positives, both short and long term," he said. "This will encourage employees to complete their tasks appropriately, not just on time, but well ahead of time. Clients will also be encouraged by the positive impact of this decision as their trades will clear faster.
"It will also deter employees who skip work or deliberately leave work early, while leaving it up to their colleagues to replace them in their absence," Al Saeedi said. "However, it could affect an employee's sense of job security, as it serves as the basis for many other obligations they may have, such as buying a car, getting married, or owning a home."