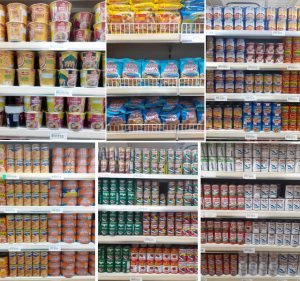 DavSur winning coffee farmers grateful for government help – Mindanao Times
DIGOS CITY, Davao Del Sur – The five coffee growers in this province, who won the prestigious Philippine Coffee Quality Competition (PCQC) 2021 award in the category Best Arabica Coffee of Filipino Origin, expressed their gratitude to the government after the success they have achieved. recently harvested.
Marites Arellano took first place, while Lendilou Flores Loon was second, Justine Mae Dubria, third, Marifel dela Cerna, fourth and Maria Luz Dubria, sixty. They beat all 103 coffee growers who submitted their nominations this year.
At the same time, Arellano and Dela Cerna also received special awards for obtaining the best natural process of arabica and the process of honey, respectively.
The pride of the region's coffee industry is Sitio Balutakay, Managa, Bansalan, Davao del Sur. The place is 1200 meters above sea level so this contributed to their best coffee.
While the area is 45 kilometers from the town of Digos and 25 kilometers from the town of Bansalan, this scenario has never prevented the relevant government agencies from providing the necessary assistance to the farmers. The road to the farms is a difficult journey, especially when there is a heavy downpour.
Besides being steep, the whole road is also a muddy and muddy road, which makes it more difficult to access the barangay. Nonetheless, the region's coffee growers saw the government's efforts just to provide them with the bulk of the aid.
PCQC 2021 topnotcher, Arellano, expressed her gratitude to the Department of Trade and Industry (DTI) and other government agencies that helped her, as well as other BACOFA coffee producers.
"We are grateful to the DTI, DA (Department of Agriculture) and other government agencies who have helped us with machinery, equipment, training and other interventions," said Arellano.
"You have all played a big part in our success. With your collaboration with NGOs like ACDI / VOCA, you have shaped and developed our mindset to embrace new technologies, become an entrepreneur and produce specialty or high quality coffee beans as we seek economic prosperity for every coffee producer, "she added.
Arellano encouraged other coffee producers to continue striving for excellence and assured them that their time to shine would come.
"We must keep in mind that success comes with sacrifice, patience, hard work, integrity and most of all love. Love your job and your industry. When we do all of this, we will definitely reap the rewards. of our work and we will do all of this for the glory of our Father Almighty, "she shared.
On the other hand, Loon from Sergio Loon Farms recently graduated from the Kapatid Mentor ME program. The RAPID Growth project is also actively supporting Loon in developing her business model and business plan that she intends to use to join the Kabataang Agribiz – Young Farmers Challenge, a competitive program of financial assistance to young people who will engage in agriculture. based companies.
Arellano, Justine and Maria Luz Dubria, and Dela Cerna are members of the Multipurpose Cooperative of Balutakay Coffee Producers (Coop BACOFA), which has received various interventions from DTI.
As part of the Shared Services Installation Program (SSF), the BACOFA cooperative received a coffee processing facility and a coffee drying facility for an amount of approximately Php 850,000.
They are also enrolled in the Next Gen One Town One Product (OTOP) program where they receive marketing assistance. In addition, the cooperative was also hired by the RAPID Growth Project as an anchor company for the coffee chain in Davao del Sur, where various aids were provided including business networking, counseling in GMP, among others.
DTI-Davao del Sur, OIC Provincial Director, Maria Victoria R. Placer, assured farmers in their area of ​​jurisdiction that the agency will continue to respond to necessary interventions, especially with the RAPID Growth project, which has identified coffee as one of its priority industries. groups.
"The recent achievement of our coffee farmers in Davao del Sur greatly inspires us at DTI to continue working harder to increase the competitiveness of our MSMEs, including our coffee producers, so that they can increase their incomes and eventually improve. their lives and helping their communities, "Placer mentioned.
During the micro-lot auction held on June 26, the coffee producers recognized by the PCQC had sold their coffee beans for a considerable total of US $ 21,664.80, or approximately Php 1 million, the Arellano coffee beans topping the list at a closing price of US $ 52.20 per kilogram. .
The PCQC is an annual national competition organized by the DTI in collaboration with DA, ACDI / VOCA, the Barista and Coffee Academy of Asia (BCAA) and the Coffee Quality Institute. It aims to assess and promote locally produced coffee in a larger market, as well as improve local coffee production in the country through consultations and capacity building activities.
It also seeks to promote and improve competitiveness, which translates into improved quality standards, new markets and higher producer prices for coffee producers. (PR-DTI XI)