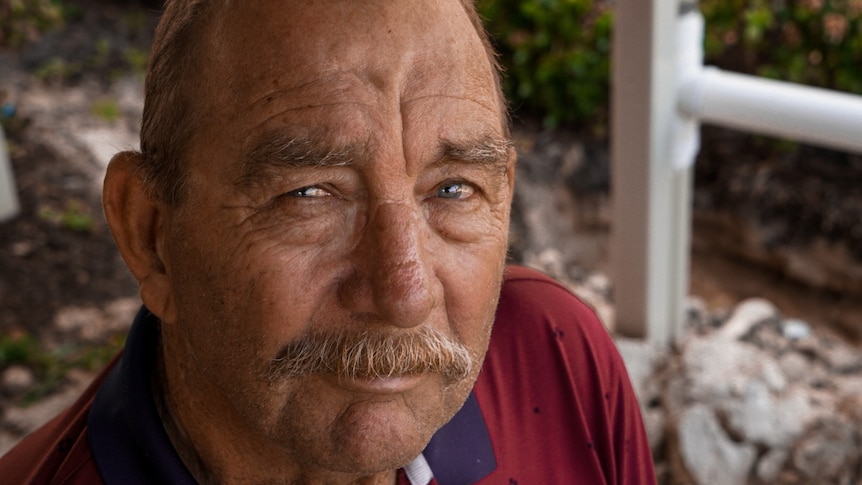 Albany landslide victims seek help from state government
The state government has said it is too early to make any commitments to the victims of a landslide in Western Australia's Deep South more than a year ago, leaving those affected feel like a "lost cause".
Key points:
Minister uncertain whether owners of properties damaged by landslide will get compensation
The landslide started 12 months ago with two houses demolished earlier this year
Resident Alan Smith says he feels abandoned by authorities
Premier Mark McGowan was asked while in Albany to unveil plans for a multi-million dollar hotel last week if there would be financial support for those affected by the Mira disaster Tue.
Two houses were demolished and several others were flooded with mud.
Mr McGowan put the question to Lands, Housing and Local Government Minister John Carey, who said he was sensitive to the issue but was "out of my portfolio".
"I think it's too early to make any commitments, but we're trying to work through this as it's a very difficult issue," Carey said.
Loading
Mr. Carey said the state government and the city of Albany funded the removal of some debris.
"It's an extraordinary situation, I understand how difficult it is for local government," he said.
"I think everyone wants to see a solution to this, but it's not simple, it's not easy and we need to rely on this expert advice to inform us of further steps that can be taken. "
Mr Carey said the government was waiting to see further advice from a geotechnical consultant.
He said he didn't know when the updates were due, but said the Development Commission was working on the investigation.
Houses still under threat
Mira Mar residents Alan and Judy Smith were among those shaken by the ordeal.
Mr Smith said a wall of mud and clay came closer to their house every day.
He said the avalanche blocked sunlight and gave off a musty smell.
Mr Smith urged the state government to intervene immediately, fearing that any delay could worsen their living situation.
"The days are rumbling and nothing is done… my wife and I have had restless nights over what our future holds," Mr Smith said.
He hoped his house could be saved.
"It's just an ongoing saga, we have to take the pressure off the house…it will take a lot of money to fix the wall," he said.
Mr Smith said he felt like a lost cause.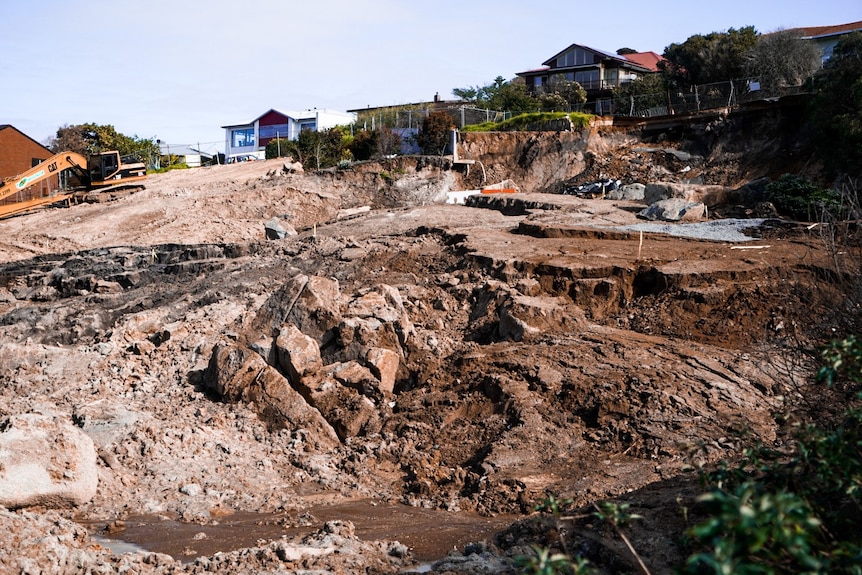 "We're probably more angry than anything…so many people have told us it's hard and you shouldn't deal with it, but there's no sign of anything happening over the hill to save us," he said.
He said he was disappointed with the measures taken.
"We're the last thing on the Prime Minister's mind, he doesn't seem to get the idea that there are still two houses at risk," Mr Smith said.
"We would like some help from the government, but it looks like we are a lost cause at the moment."